Le Grenier Culturel
The cultural center Le Grenier Culturel is located in Fada N'Gourma in Burkina Faso on the border between Togo, Benin and Nigeria.
Ibrahim Diallo is the center's artistic director who strives for support for artists and stimulates cultural creativity, ingenuity and innovation.

The region has an enormous cultural wealth and diversity in languages and religions. Deprived of decent cultural and educational programs, this wealth and diversity remain hidden. Access to an education is very limited and local youth move to the city in droves. This situation puts a stop to economic, social and cultural development. The women suffer especially. In 2009, Le Grenier Culturel, together with Het Zuiderpershuis and Le Festival Voix de Femmes, founded the Daande Debbo project with the financial support of the European Commission. This project focuses on the improvement of women's conditions and the female artists in the region. Furthermore the cultural center stimulates young talent through educational programs.
Le Grenier Culturel wants to solidify the cultural exchanges between north and south.  The intense collaboration with Het Zuiderpershuis is crucial in this. As such, Le Grenier supports cultural diversity and promotes and shows leading artists' work.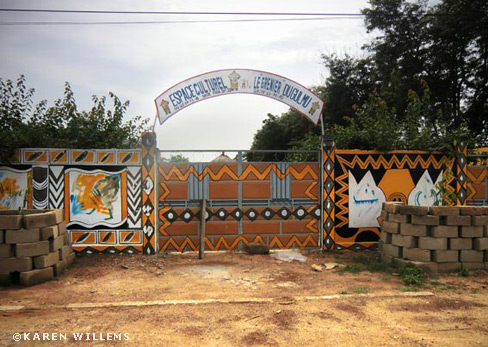 ---