Boom recordings
2005-2009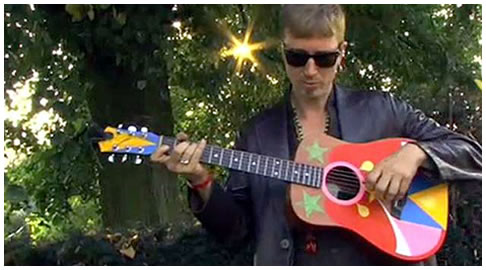 Music session on location
The French festival Les Nuits Secrètes invited Zita Swoon for the presentation of the Boom Recordings of the album of A Band in a Box. During the concert in a beautiful old hall, the eight members stood closely together. They played for a small audience that stood silent in admiration. To Stef Kamil Carlens, their songs work best when they are played in a pure, stripped form, as at this concert. Electric amplification only preserves the original energy of the songs if it's done carefully, but it's often detrimental to the music experience. The recording sessions of Big City once again evoked this atmosphere. The video is on the limited edition dvd No Big City.
Artists
Stef Kamil Carlens, Aarich Jespers, Kapinga Gysel, Eva-Tshiela Gysel, Bart Van Lierde, Amel Serra Garcia, Simon Pleysier, Hugo Boogaerts
and before Tom Pintens, Joris Caluwaerts, Kobe Proesmans.
---
TV * How Could I Resist?

People can't stand - Zita Swoon

Boom Recordings * Wake Up For The Trees

Boom Recordings * Infinite Down

Boom Recordings * Memories Are Made Of This (music and lyrics Dean Martin)