The Ballad Of Erol Klof   New Old World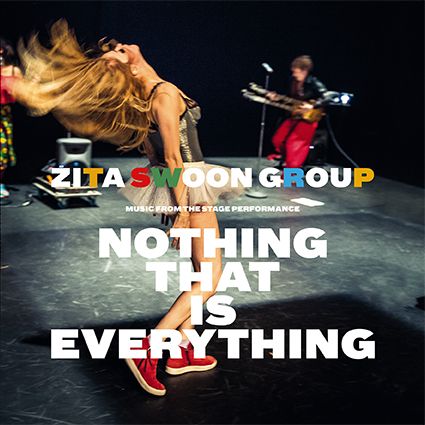 Performance with music, dance and visual arts
'In Nothing that is Everything, Zita Swoon Group distances itself from the destructive and the nihilistic aspect of dada. Enthusiastically, they embrace the chaotic playful element where deconstruction and inspiration meet. In a motley collage of color, shrieks and crazy harmonies, they present a positive universe to the audience. In a world dominated by scepticism and distrust, this is a powerful statement and a breath of fresh air. Dada-recuperation with great heart, beauty and without diffidence.' Sergio Servellon, director FeliXart Museum Brussels.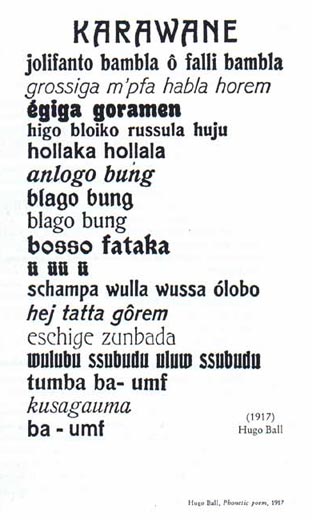 In 1998, Stef Kamil Carlens wrote the song One Perfect Day. In the booklet accompanying the CD I Paint Pictures On A Wedding Dress he inserted a footnote: 'Dada, let me in'. The text was written using the Dadaist cut-up technique. This new production unifies the worlds through which Carlens has long been roaming.  After he had asked Jan Lauwers whether he would consider coaching the project, it became apparent to both that their respective troupes were moving in opposite directions: in Needcompany's performances, the music is becoming increasingly more important, whereas in the performances of Zita Swoon the theatrical aspect is becoming predominant. Carlens is extremely enthusiastic that Lauwers and his troupe have agreed to act as a sounding board. It is precisely because of this evolution in both companies that it seems predestined that they should meet at this time.
'We use a fragment from the movie 'Dada', directed by Greta Deses in 1969 as a starting point for our production. The fragment shows us a reconstruction of the first Dada performance that took place in 1916, in the Cabaret Voltaire in Zurich, and in which Hugo Ball brought his sound poem Karawane. All the elements which we will use are contained in this short introduction: visual work in decor, and masks, costumes, dance, music, rhythm, poetry, confusion (of language) and humor. We reconstruct the scenes from that short movie and this is where our own work finds its roots.' Stef Kamil Carlens
'Garnichts Das Ist Alles' comes from the magazine 'Der Dada', published by Raoul Hausman, John Heartfield and George Grosz, Nr 2, page 6, Berlin 1919
Zita Swoon Group creates a playful performance in which scenes are strung together that in an uncomplicated manner tell something about the way people interact with each other, and in which Zita Swoon, in an ingenious fashion, unifies movement and dance with their music. The intention is to leave the audience with a feeling of astonishment and happiness. Dancers and musicians explore each other's disciplines in search of how much motion and sound they can endure from each other. When does sound take over from movement, or vice versa? How do we protect the fragility of both poles, and how can they empower each other? The voice also remains an important instrument. Melodies are written for the voice, but there is also simultaneous singing in various languages.  This creates a paradoxical atmosphere of confusion and togetherness. Human relationships transcend linguistic limitations; they play out on many other planes.
Read more interview with Stef Kamil Carlens by Annemarie Peeters
Artists
concept & direction Stef Kamil Carlens and Aarich Jespers
Stef Kamil Carlens (vocal, piano, bas, resophonic guitar, accordion, dance), Aarich Jespers (piano, small percussions, percussive guitar, effects, dance), Kapinga Gysel (vocal, piano, keyboards, accordion, dance), Eva Tshiela Gysel (vocal, piano, keyboards, accordion, dance), Wim De Busser (small drum, piano, Korg MS20, effects, dance), Inge Van Bruystegem (dance, vocal, small piano), Misha Downey (dance, vocal, accordion), Laurence Bourgeois (artistic production assistant), Luc Schaltin (Light design) 
Production
A production Wolvin / Zita Swoon Group vzw in co-production with  Kaaitheater presented in Brussels by Kaaitheater, Klarafestival & Ancienne Belgique and   supported by the Arts Administration of the Ministry of the Flemish Community. With special thanks to Needcompany for their highly valued feedback and especially Jan Lauwers, Maarten Seghers and Elke Janssens.
Album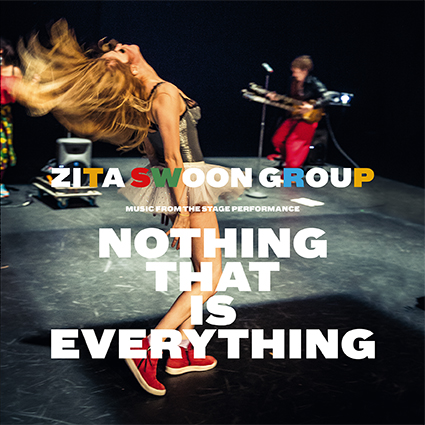 Quotes
'(…) creating a wonderful spectacle' 'Stunning!'
Laurent Hoebrechts (Le Vif)
'their fun was so infectious(…)'
Dirk Steenhaut (Focus Knack)
'An effervescent crazy dream'
Wim Wilri (De Morgen)
'(…) defies genres to better transcend them'
Philippe Manche (Le Soir)